Objective and mission
The vision of the Association Trans Europe TGV Rhin-Rhône-Méditerranée (Rhine-Rhône high speed line association) is for a high speed rail connection between Germany and the Mediterranean through the Rhine and Rhone Valleys linking Strasbourg to Lyon via the Burgundy Franche-Comté region, and improving links between these regions, southern Alsace, Switzerland and southern Germany with Paris. The association's objective is to see a dedicated high speed rail line built and operated between Mulhouse and Dijon with an extension toward Paris, completed by a new line in the direction of Lyon.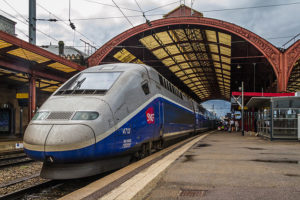 This objective is fundamentally European in its logic. It allows the interconnection of two major European corridors: London/Brussels-Paris-Basel-Zurich/Neuchâtel-Bern/Lausanne and Hamburg/Berlin-Hannover-Göttingen-Frankfurt-Strasbourg-Basel/Zurich/Neuchâtel-Bern/Lausanne-Lyon-Marseille-Montpellier-Barcelona-Madrid. It concerns a number of French regions – Burgundy-Franche-Comté and Grand Est notably, but also Auvergne Rhône-Alpes, Provence-Alpes-Côte d'Azur, Occitanie and several countries at the European level – Switerland, Germany, Scandinavia, Spain and Portugal.
Strategic priorities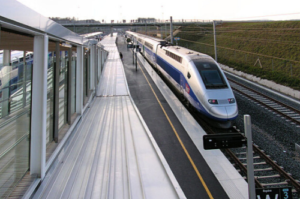 1. Complete the second phase of the Eastern branch of the Rhine-Rhône HSL
2. Maximise the returns on the existing infrastructure investments
3. Reinforce the European dimension
4. Redefine the Southern and Western branches of the Rhine-Rhône HSL
5. Strengthen collaborations within the association
Structure
Click here to view the make-up of the Board, and for the list of members of the association (in French).